Fire Survival / Lszh Cables
Fire survival or Low smoke zero halogen or low smoke free of halogen (LSZH or LSOH or LS0H or LSFH or OHLS) is a material classification typically used for cable jacketing in the wire and cable industry. These cables maintain electrical insulation properties and physical properties required by the end application. The preferred inorganic filler to achieve flame retardation continues to be aluminum trihydrate (ALTH). In the event of a fire this material undergoes an endothermic chemical reaction
2Al(OH)3 → Al2O3 + 3H2O (180°C) that absorbs heat energy and releases steam when the compound reaches a certain temperature.
Fire Survival Cables are useful for continuous operation in the presence of high temperature & mechanical shock.
Specification
Construction
Al / Bare Cu/ Tinned Cu, Heat Barrier Glass Mica Tape, EPR/LSZH/SILICON/EVA/ XLPE Insulated, Wire/Flat/Braid/Copper Tape/G.S./CU/AL/PB/SS/ATC Braid, PVC/HR PVC/LSZH /FRLS/FR/CSP/EVA/PCP Inner & Outer Sheath.
Voltage Grade
Up to 1100 Volts
Size
Fire Alarm Power Cables : 1 core to 5 core-up to 1000 sq mm
Fire Alarm Control Cables : up to 61 cores — 0.5 sq mm to 4 sq mm
Fire Alarm Signal Cables : up to 200 pairs/triads — 0.5 sq mm to 4 sq mm
Different Types of Fire Survival / Lszh Cables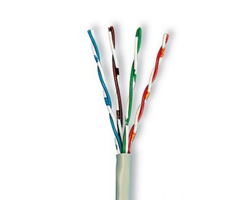 Low-Smoke Zero Halogen Cables
Railways and Metros, Building Construction & Infra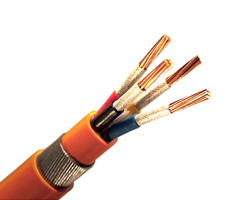 Fire Resistant Wires & Flexibles
Building Construction & Infrastructure